Steps to create an account with Patchwork Bank.
1. Download the Patchwork Bank app
Alternatively, you can access the web version of the app on
here.
2. Create an account
Click 'Register' to begin the process. You will be asked for some basic details to enable you to be verified by the organisation(s) before you start working: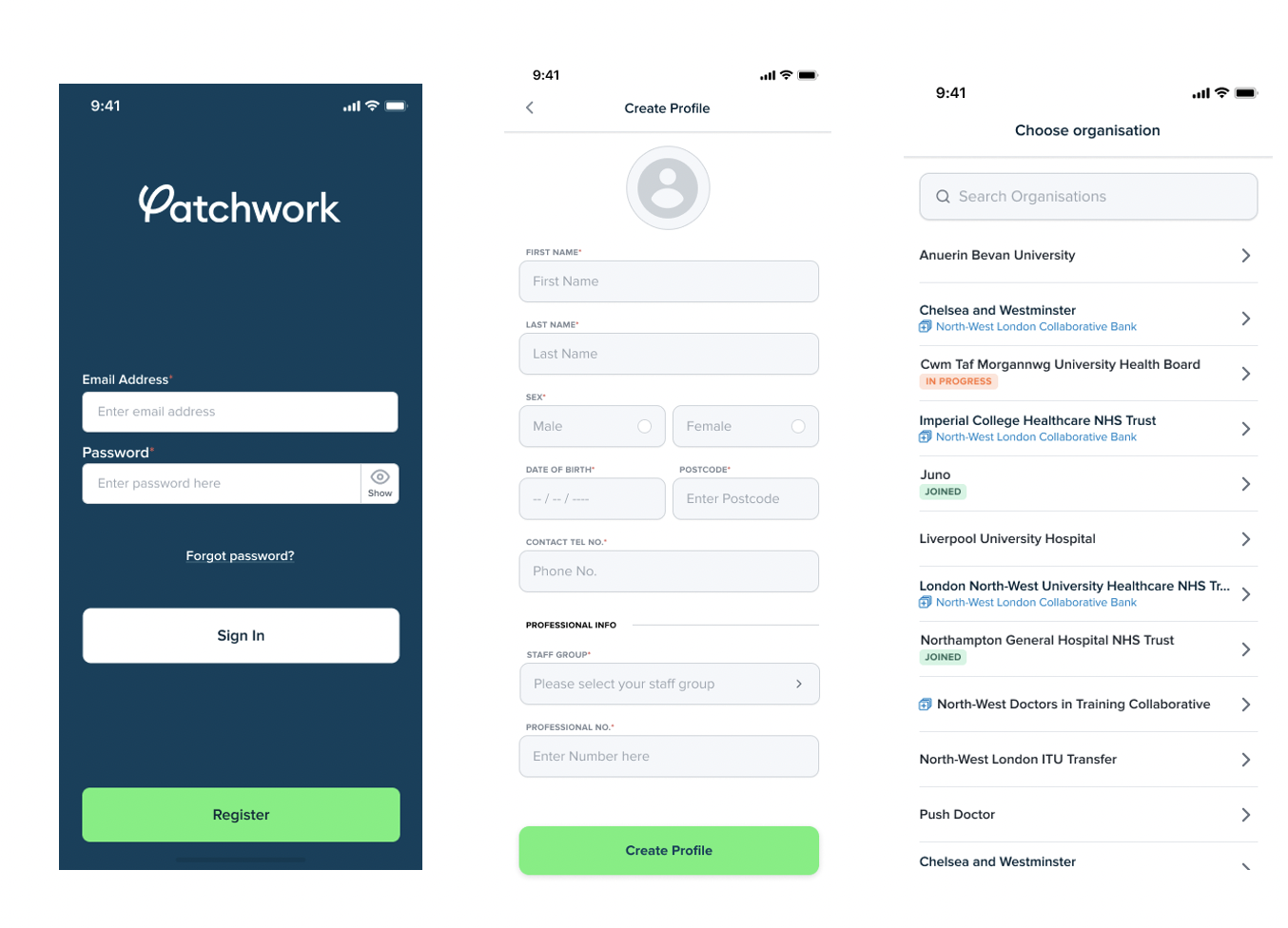 3. Join a staff bank
You can apply to join if you are a substantive worker at the organisation, or as a bank-only worker. Your application will be sent to the relevant team for processing.
💡Apply to join multiple staff banks to access shifts at additional departments, sites and locations that work best for you, all at the touch of a button.
💡Please note that the organisation, not Patchwork, is responsible for carrying out all necessary compliance checks, or for verifying your existing substantive post.

You will be informed by email once you have been activated by the organisation. If you experience any issues in submitting your application, please let our Customer Care team know by emailing help@patchwork.health.
4. Start booking shifts 🚀
Once your account has been activated by the organisation you can begin to book shifts, working flexibly at the times and locations that suit you.
For a more in-depth explanation of each step of the application process please view our other articles under Registering with Patchwork.